By: Natasha Archary 
Not only do South Africans clock fewer hours of sleep, we're also the first to wake up in the world. New data from Sleep Cycle, a sleep tracking app shows that South Africans on average have a poor sleeping pattern.
On average SA wakes up at 06h24, compared to Sweden where people get up at 07h21.
The data was compiled based on 941,329 men and women who shared their sleeping patterns voluntarily through the app over the past year.
Tracking time and the quality of sleep, the data shows that South Africans get roughly 6 hours of sleep a night.
This is the lowest average duration of sleep compared to the rest of the world.
The app tracks quality of sleep by monitoring movements in bed using the smartphone's accelerometer.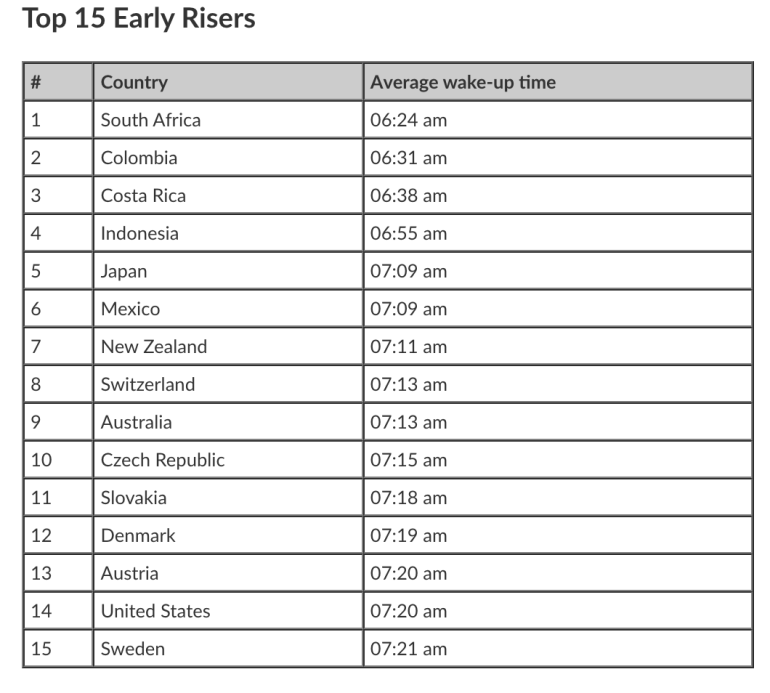 The data also shows that SA goes to sleep late, ranking at No.16 in the Top 20 as late sleepers. Interestingly, on Mondays people in SA wake up earlier than the rest of the week, setting alarms 15 minutes.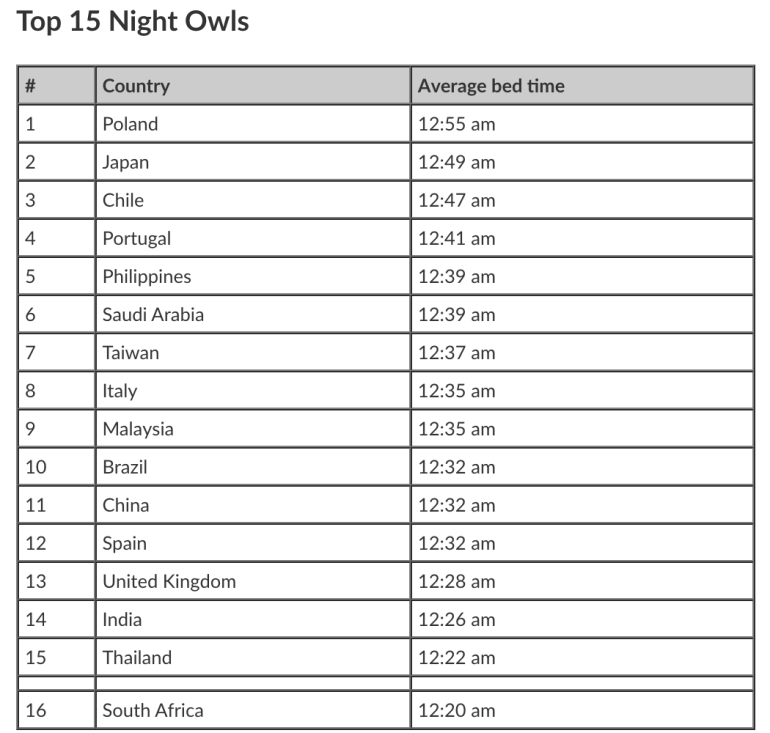 Saturdays are when the world gets the most sleep with almost 90% of people sleeping more and waking up later.
Sunday mornings are usually when people are the happiest.